Stagecoach Restaurant
Services
Branding and Identity
Marketing Consultation
Interior Decor
Menu Design
Illustration
Restaurants are tough businesses. Quality food and prompt service are, of course, vital to their success but so is atmosphere and branding.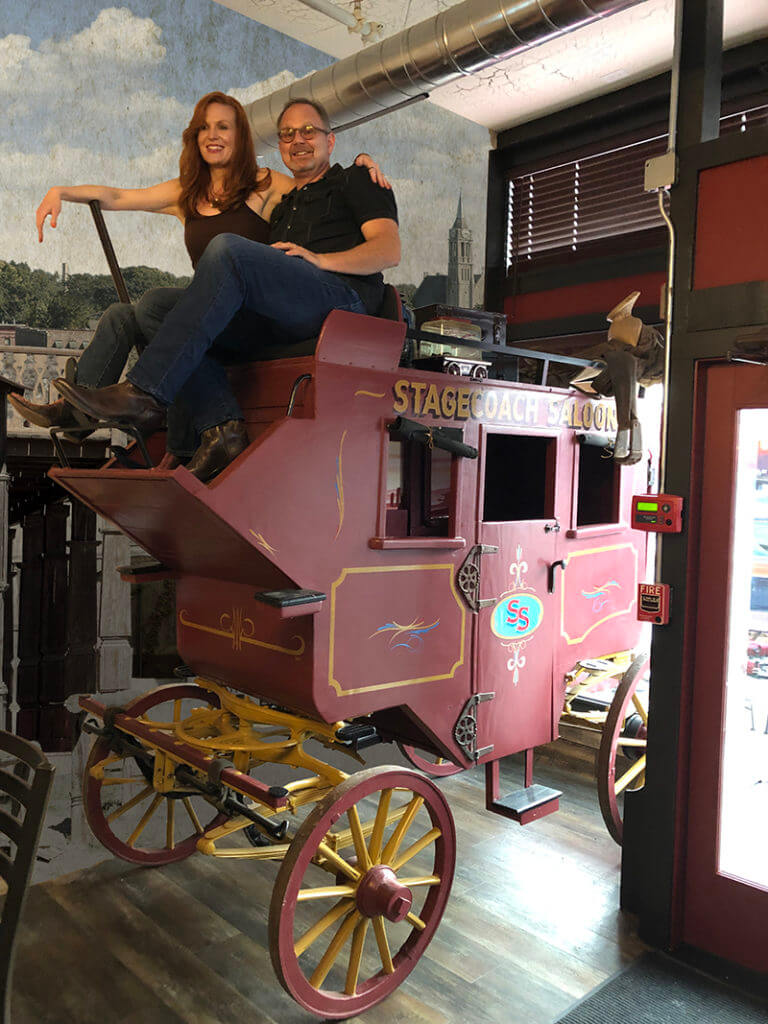 When Joe and Sheri wanted to open a western themed restaurant in a historic Midwest downtown, the OH Design Group helped them incorporate some of the local history of their location. The building in which they were opening was once the stagecoach stop on the road from Chicago. The name was chosen, along with the descriptors Eatery and Saloon and the logo was built around an actual stagecoach that was to be set directly in the restaurant.
Menus and interior décor were designed around the old west brand and enhance the diner's experience.